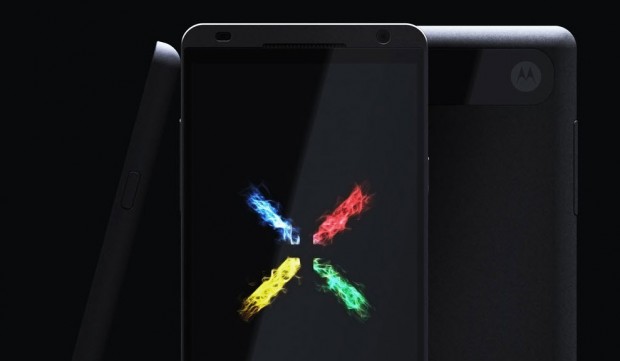 We've heard quite a bit about the rumored Motorola X Phone over the past few months, more popularly known as the Google X Phone. Namely, these rumors were started in part thanks to Google's acquisition of Motorola Mobility. Many believed that Google would be allowing Motorola to develop a new Nexus branded device, or perhaps Motorola would offer a stock Android handset.
Dennis Woodside, CEO of Motorola Mobility, confirmed during the D11 conference that the X Phone does exist. He also revealed some vague, yet interesting details about the handset, some of which discredit past rumors.
He revealed that he was carrying the famed handset in his pocket, but that he wasn't going to reveal it to anyone. We don't know if it is Google or Motorola X Phone (i.e. we don't know if Google is involved in development and if the phone will be an official Nexus device), but apparently the X Phone will "know what you want to do before you do." That certainly sounds rather cryptic, albeit quite appealing. Although, I'll reserve judgment about whether or not the handset can do exactly as promised until it's released.
"It'll be the first Motorola smartphone built in the United States. It'll be built in Texas — we'll employ around 2,000 people. It's right outside of Fort Worth in a 500,000 square foot facility that was previously used to build Nokia phones."
Woodside also revealed that the phone will be available through several different carriers, which is new territory for Motorola- they generally release a device with exclusivity. It also means that the Moto X may not be an official Nexus branded device because Nexus devices are typically sold directly by Google and not via carriers.
"The Moto X is going to be broadly distributed — that's a first for Motorola in a number of years. The support of the carriers has been fantastic."
Even more interesting is the fact that Woodside revealed the device will make use of two processors which will be operating in tandem.
"I'll save the details for later, but [the industry issue of] battery life is a huge problem. Motorola has some of the world's best engineers and systems designers who spend their lives on that problem. There are two processors in the device that creates a system that allows you to do such a thing."
The idea of two processors in a handset is nothing new, however. For example, ARM's big.LITTLE technology meshes two separate processors to create a single, yet powerful processing experience that can handle a multitude of tasks and applications. Still, it's hard to ignore the appeal in a device powered by two processors.
Are there any other dotTechies out there drooling like me?
[via Engadget]
Related Posts