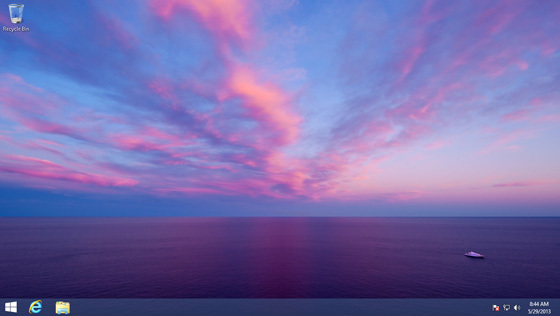 Since Windows 8 made it's debut last fall, many people have not upgraded from Windows 7 or earlier because they got rid of the Start button. Well Microsoft has received enough criticism about it to add the Start button back in the next major release of Windows which is supposedly going to be Windows 8.1.
Paul Thurrott's Supersite for Windows posted the screenshot you see above, which shows the Windows 8 logo placed on the left side of the task bar. This is being reported as the new Start button which has been reported before that it would make a reappearance in Windows 8.1. Furthermore, the new version of Windows is said to allow users to boot directly into desktop mode, but that option is turned off by default.
How many of you miss the Start button in Windows 8? Let us know in the comments below.
[via Paul Thurrott's Supersite for Windows]
Related Posts