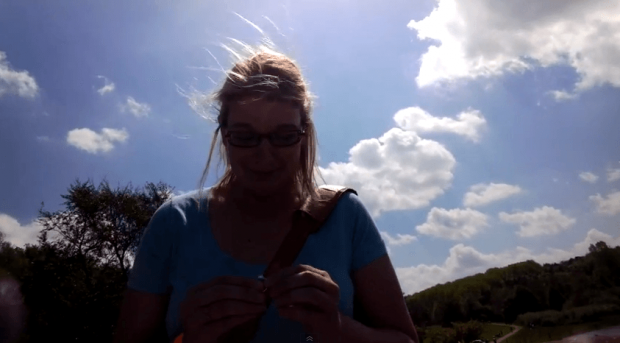 We've seen quite a few geeky proposals lately, between the guy who proposed with an Angry Birds level and the other guy who proposed with a light-up ring there's been quite a bit going on. As it turns out, there's more to come since this next proposal may be the first-ever proposal recorded with Google Glass.
Obviously, it seems like most of the original video has been edited, but that's okay. The 26-seconds played out in the video are certainly the most interesting as it follows Breon Nagy who proposes to his at-the-time girlfriend at Leeds Castle in Kent, England.
The video is aptly named "She said yes #throughglass." In it, Nagy makes a rather suave proposal to his soon-to-be wife before she declares "yes."
"If you were my queen, I'd buy you a million castles. Let's start our adventure together. Will you marry me?"
As Nagy announces that eternal question, he drops to his knees and presents his lover with a ring. It's romantic, it's sweet, but it's also quite geeky considering Nagy was wearing a pair of Google Glasses the entire time.
If you had a pair of Google Glasses of your own, would you consider recording the moment with them? I certainly would! If you record the moment in first person just like Nagy did, you can watch it continuously in the future and it will always be like you're right there again.
Congratulations Nagy and fiancé!
Related Posts