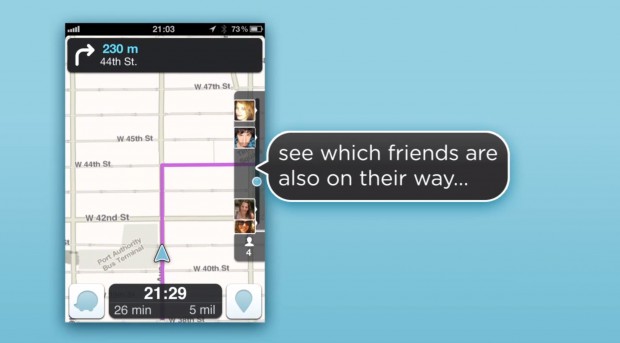 It looks like nobody will be able to compete with Google Maps anytime soon. Last month, rumors of Facebook and even Apple attempting to acquire Waze surfaced. Now, The Wall Street Journal is reporting that Google is close to sealing the deal to buy Waze for $1.3 billion, with the deal likely to be confirmed sometime this week.
Waze is a mapping, traffic and navigation app with built-in social features. It's available for free on iOS and Android, and it must be pretty good at its job — the app has around 50 million users according to the company. An acquisition by Facebook or Apple would have brought them closer to competing with Google on the maps front and Microsoft in particular will take a blow from this deal, as a Windows Phone version of Waze was currently in the works. Whether Google decides to let work on that project continue remains to be seen, but considering their recent tussle with Microsoft on YouTube, I'd say it's unlikely.
Google's purchase of Waze eclipses Yahoo's recent $1.1 billion purchase of Tumblr, just a few weeks ago.
Related Posts