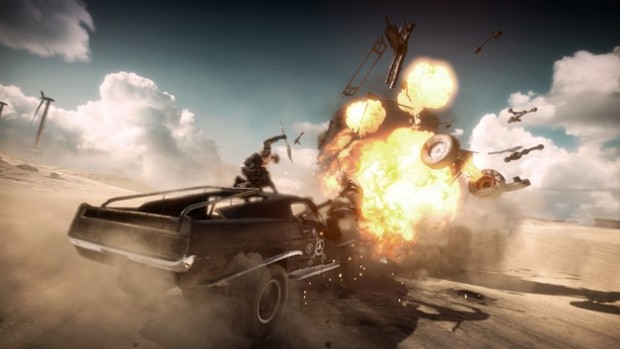 Yep, they're finally making a game based on the series of films with the same name. It's being developed by the same company that made Just Cause 2, Avalanche Studios.
System: Xbox 360, PS3, Xbox One, PS4, PC
As taken from the game's official site:
Play as Mad Max, a lone warrior who must embark on a dangerous journey after his Interceptor is stolen by a deadly gang of marauders. A reluctant hero with an instinct for survival, Max wants nothing more than to leave the madness behind and find solace in the storied "Plains of Silence".
Unfortunately, there's no mention of gameplay although several descriptions do allude to an open world environment. It's obvious that you'll be taking control of the infamous Mad Max himself, running and gunning your way through the desolate world in search of his… Interceptor? According to the description above his crown glory has been stolen by a bunch of marauders.
I wonder if they're using Mel Gibson's likeness in this game? Anyway, check out the reveal trailer below.
What do you think of Mad Max returning? Are you excited to see a game using the same elements from the 80s movies? I know I am! Another great game to check out is Rage by IQ, that was very similar to the Mad Max setting we see here.
Related Posts