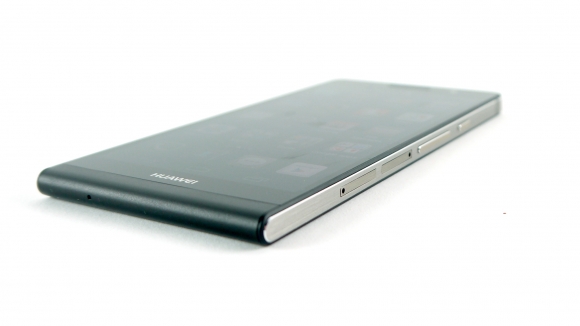 Lots of manufacturers these days are looking to take that crown for the largest handset on the market. What is that saying…? Oh, yes, go big or go home. That's it.
Huawei, on the other hand, is focusing on developing the thinnest phone possible. As a matter of fact, the company is branding the Ascend P6 the "world's slimmest" smartphone. They expect it to do "miracles" for their brand name.
Ben Wood, director of research at consultancy CCS insight says that he's quite impressed with Huawei's new handset.
"It's undoubtedly the most impressive phone that Huawei have launched to date in terms of the design, the materials used and its quality. We've seen mainland Chinese manufacturers rapidly improve their ability to make competitive devices over the last 18 months and this is possibly the best so far. But its 3G status means there has undoubtedly been a trade-off to get it as thin and cheap as possible."
In order to keep the thin profile, Huawei claims that they've designed one of the slimmest circuit boards. Ultimately, it allowed them to squeeze the internal hardware into more space. It is 3mm (0.1inches) thinner than the HTC One both of which have a 4.7-inch display. For comparison's sake, the Ascend P6 is also slimmer than the iPhone 5 and the Alcatel One Idol Ultra.
The handset includes a forked version of Android, using Huawei's own tile-based UI called 'Emotion'. Hardware specs of the device include the following:
1.5GHz quad core processor
4.7-inch LCD (720p)
2GB of installed RAM
8MP rear-facing camera
5MP front facing camera for "high quality self-portraits"
Android Jelly Bean 4.2.2
NO 4G LTE support
8GB of internal storage with MicroSD expansion slot (up to 32GB)
Exclusive power saving technologies allow the device to last 30% longer than it would otherwise
The Ascend P6 is already available in China, and it will be launching in Europe and Australia later this month. Huawei says the device will roll out to 100 more global markets by August, 2013. It's priced at €449, which is roughly $596.
Personally, I would love to get my hands on a Huawei handset, but the government has been trying to keep the company's devices out of the US. More specifically, they've said that both Huawei and ZTE pose a risk to national security. In light of recent events those claims seem quite comical.
[via BBC, image via TechRadar]
Related Posts