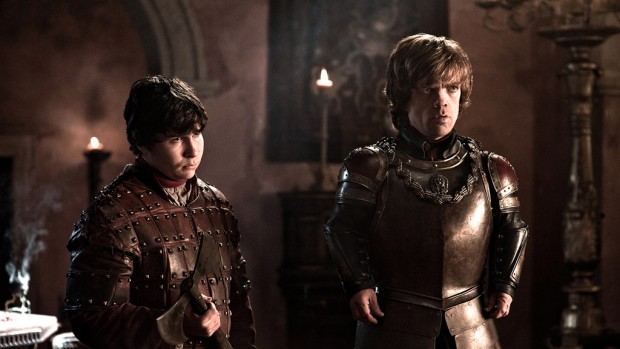 Okay, I know I told you to guess what number one was but I couldn't help it — and you probably knew already anyway. Unsurprisingly, Game of Thrones is once again the most pirated TV show at the end of the spring season. It's unsurprising since it was the most pirated TV show for all of last year after all. At 5.2 million downloads, it has over 2 million more than the second most pirated show, The Big Bang Theory.
Once again, the top 10 list is from the awesome folks over at TorrentFreak. Their rundown also notes that while there are a lot of familiar faces on the chart such as Game of Thrones, The Big Bang Theory and How I Met Your Mother, there a bunch of shows that make the top 10 and have just finished their first season of airing. These are, in order, Hannibal, Vikings, and Arrow.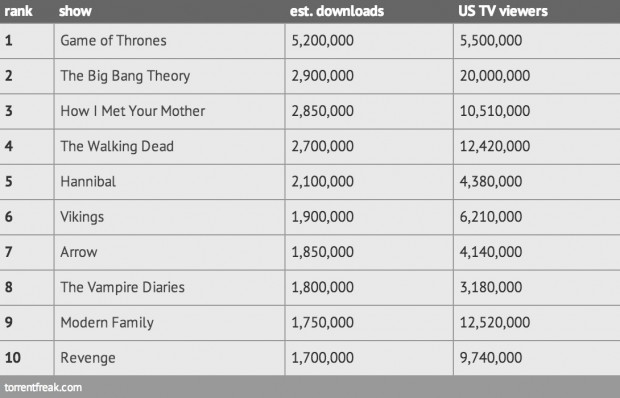 Looking at this chart, you might be tempted to think that HBO might want to do something about it once they find out. But they're actually well aware of the rampant piracy of Game of Thrones. They even think it's a huge compliment and doesn't negatively affect DVD sales of the show.
Stay tuned for the next top 10 list of most pirated TV shows — where we will eventually see Game of Thrones on the Iron Throne once again.
[via TorrentFreak]
Related Posts