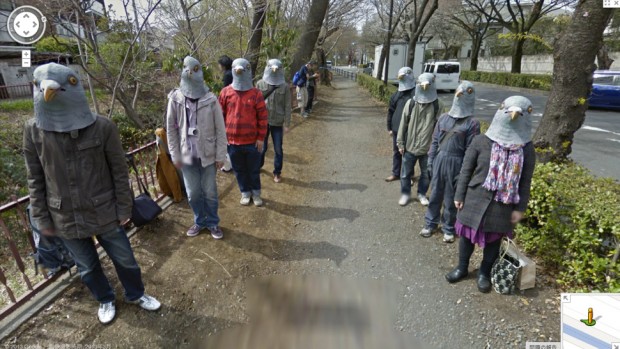 We're all pretty familiar with Google's Street View by now, and there's a good chance that we might even take it for granted. But getting all the images necessary to make it happen takes some hard work from guys like the Street View Car or even the Street View Trike. The problem with this approach is that it's vulnerable to abuse. By abuse I mean trolling. And by trolling I mean pigeon heads.
According to Kotaku, a Japanese comedy website got word that a Street View Trike would be making the rounds in Tokyo. So they did what any self-respecting comedy website would do, and donned masks that now depict them in Google Street View as human pigeons. It's still there as of posting time and it doesn't seem likely Google will be pulling or censoring the images anytime soon — after all, they're just harmless pigeon heads. They are a little creepy though.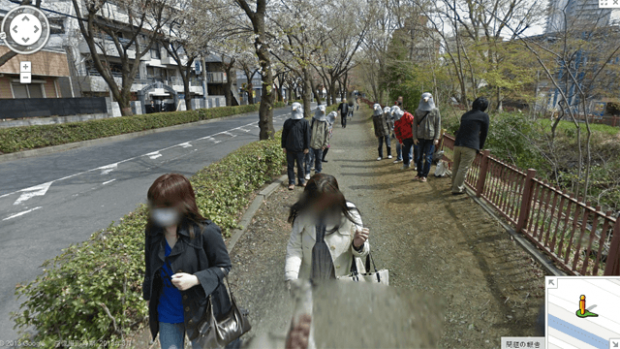 If you wanna take a journey through the pigeon head-filled street in Tokyo, you can do so right here. Just don't forget to click the Street View button. But more importantly, don't forget to look back after you've passed them — they're watching you too.
Related Posts