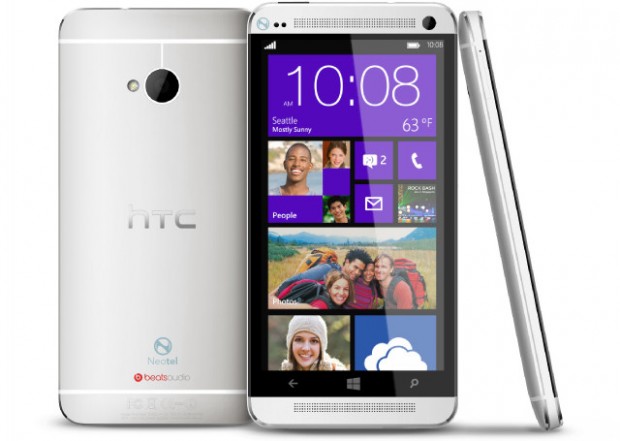 According to a new leak, HTC might be producing a Windows powered handset that borrows from the gorgeous design of the One. HTC has certainly taken an interest in the Windows phone platform, as can be seen with recent devices like the 8X, 8S and Titan.
Neowin claims inside sources offered information about the mysterious HTC Windows phone. It appears that the new handset won't be an exact clone of the HTC One, but will instead cherry pick some of the best elements, namely that "mostly metal body." The device is also rumored to be sporting a display that's somewhere between 4 and 5 inches. Of course, the same UltraPixel camera technology implemented in the One will also be coming along for the ride.
The phone will come preinstalled with Microsoft's General Distribution Release (GDR3) update for the Windows Phone operating system. That update is expected to release soon, but it will include support for 1080p, quad-core handsets. In comparison, the HTC One is powered by a quad-core Snapdragon CPU, and sports a full 1080p HD display.
If the leak and related information turns out to be true, then the handset is rumored to be announced in the fall and will be available to consumers "sometime later in the year."
Considering the fact that the HTC One is doing incredibly well in terms of sales, a Windows handset of the same design is certainly a viable option for the company. The real question is, will a similar Windows handset perform just as well on the market? Android is the top mobile OS in the mobile industry currently.
What do you think? Do you think a Windows Phone handset with the HTC One design will be successful in the current market?
Related Posts