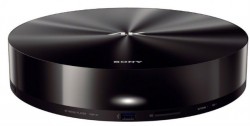 After announcing their 4K player earlier this year, Sony has announced the release of their FMP-X1 4K media player and 4K movie distribution network. The player is set to launch by July 15th while their 4K movie distribution network — Video Unlimited 4K —  is expected to be launched in the fall.
The FMP-X1 will set you back $699 and is only compatible with Sony 's 4K TVs. Renting films from the movie distribution network will cost $7.99 for 24 hours while purchasing content will cost $29.99. The 4K player is available for pre-order now on the Sony US store and is expected to be available from other retailers soon.
If you have $699 to spare, prepare yourself for some serious eye candy!
[via Engadget]
Related Posts