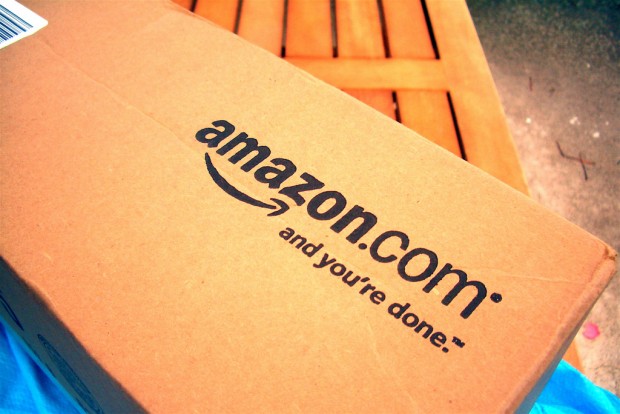 Amazon upset the entire book publishing industry by offering ridiculous discounts on physical print books that were so substantial they actually lost the e-commerce giant money.
However, according to a report by the New York Times, now that the company has driven all of its potential competition out of business, or at least placed them firmly behind in the book-selling pecking order, Amazon decided to cut back on its steep discounts, once again upsetting the balance of the industry and putting smaller publishers and authors at a serious disadvantage.
Miller Trade Book Marketing is a Chicago-based firm that specifically represents university and independent presses. Recently, the firm's president, Bruce Joshua Miller, surveyed 18 publishers in his niche, and 14 of them told him that "over the last few years," the e-commerce company lowered discounts on their products. And for some older or slower-selling items, the company completely eliminated the discounts.
These altered discount prices not only affect authors and publishers, though; many consumers are also feeling the sting, especially since Amazon has made such a concerted effort over the past few years to totally eliminate competition like Borders, while Barnes & Noble, now it's biggest and, really, only competition in the industry, is having trouble keeping its doors open in many locations. Many people who would be buying books from these stores, or those who live in less populated areas that may not have a wide selection of independent booksellers (another competitor that Amazon has successfully endangered) are more or less forced to use Amazon to buy printed books, and now the company is essentially raising prices on them.
It's likely that this is all an attempt to drive consumers to the Kindle and Amazon's e-book marketplace, but the fact of the matter is that printed books still sell more on Amazon than e-books, and Amazon sells approximately one of every four printed books sold, meaning it basically dominates the market above and beyond any of its competitors.
Needless to say, these noticeably diminished discounts are having a major effect on both publishers and customers, as many shoppers will simply reject more expensive books, leading to less revenue for their authors and publishing companies, and leaving the customer with one less avenue to purchase their books.
For its part, Amazon is denying the allegations. According to Amazon spokeswoman Sarah Gelman, Amazon is "lowering prices":
"We are actually lowering prices. We pay for these price decreases with relentless focus on improving our execution — and this commitment to low prices is one of the reasons our print books business continues to grow."
My guess is the truth is somewhere in the middle.
[via The New York Times]
Related Posts