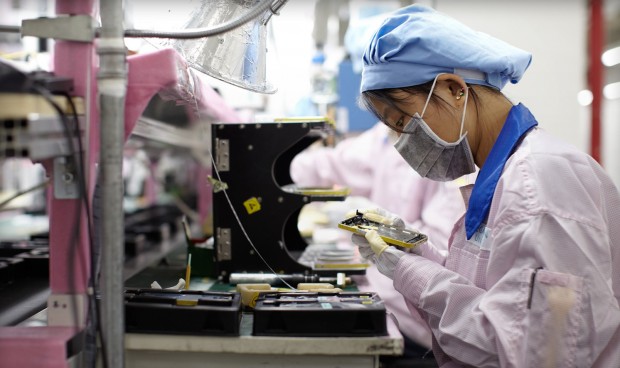 According to The Korea Economic Daily, Apple has just signed a contract with Samsung which will have the two companies working together to manufacture the next-generation of A-series chips for use in iOS devices:
Samsung Electronics had supplied the AP [application processor] to Apple since 2007 but lost the contract to supply 20 nano AP A8 chips to Apple to Taiwan's TSMC last year when it was engaged in patent disputes with Apple. Samsung Electronics developed state-of-the-art 14 nano models ahead of its rival TSMC, regaining the order from Apple.
This comes just weeks after Apple's deal with TSMC was publicized. Initially, the deal with TSMC was considered to be Apple's way of reducing its reliance on Samsung, who is of course a major competitor in the mobile market. But Samsung is reportedly leading the way in terms of development on chips using the 14-nanometer process, which could have been the reason why Apple turned to Samsung for the deal.
However, the reports on the TSMC partnership also indicated that it was a three year deal, which could mean that Apple will be working with both Samsung and TSMC on its future A8, A9/A9X chips.
[via MacRumors]
Related Posts