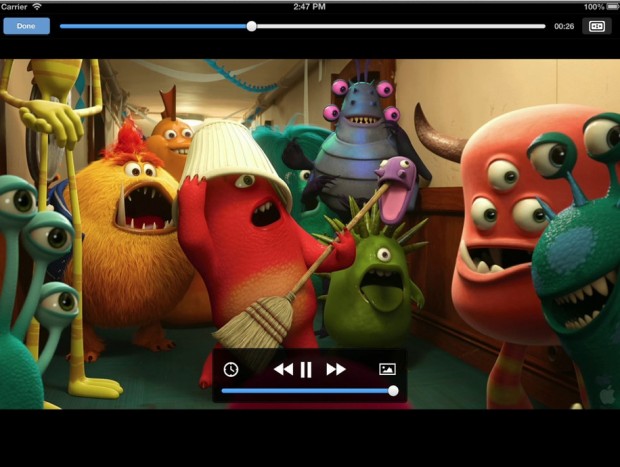 VLC fans rejoice! Two years after being removed from the App Store due to copyright issues, VLC for iOS has returned. The new app is a complete re-write and is now fully open-source. It also packs a bunch of new features that make it even better than the last time around, some of which are:
Wi-Fi Upload – Allows users to upload files directly to the iOS version of VLC through a web browser on the PC or Mac.
Dropbox Integration – Play media directly from Dropbox or download it for offline playback.
Download from Web – Download files from any web server for offline playback
Network Streams – Play any network streams support by VLC media player for desktop operating systems
3rd-Party App Integration – Any app with a 'share' dialog can use VLC for iOS for media playback
Video Filters – Video playback can be modified for brightness, contrast, hue, saturation or gamma in real time.
The first three features are particularly welcome additions to the app, as it is increases the number of ways you can get your content on your device — no more fumbling around in iTunes is necessary. The next big thing is that AirPlay support has also been added, which should be great for Apple TV users. Because the VLC iOS will play virtually any file format, that makes streaming any kind of video to your TV easier than before.
Best of all, just like its desktop counterpart, VLC for iOS is free. The app began rolling out to international App Stores last night, so it should be available worldwide by now. If you own an iOS device, this app is a must-have. You can download it at the direct link below:
VLC for iOS on Apple App Store
[via MacRumors]
Related Posts