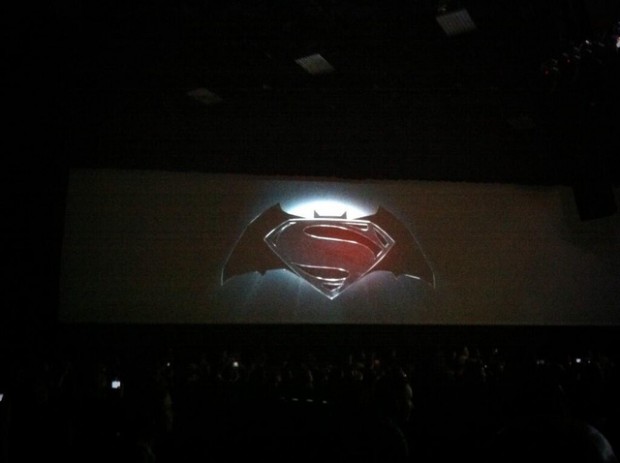 Thankfully it's nowhere near the month of April, otherwise you would probably think I was joking. In case you haven't heard yet, DC and Warner Bros. made what was arguably the biggest announce of this year's Comic-Con over the weekend. A follow-up to this summer's Man of Steel. With Batman joining in on the action.
Man of Steel director Zack Snyder announced that the sequel to the recently released Superman movie would be a film inspired by the graphic novel, The Dark Knight Returns. According to io9 and other attendees of the panel, the crowd went wild the announcement was made — especially when that awesome logo you see up top was shown.
Prior to the announcement, rumors like a Batman Beyond film floated around. But perhaps even more interesting is that this Superman/Batman combo film is supposed to lead up to a Flash movie in 2016, then an eventual Justice League film in 2017. The Superman/Batman movie was the only one announced, however.
Either way, I'd say it's a great time to be a geek. 2015 can't come soon enough.
[via io9]
Related Posts