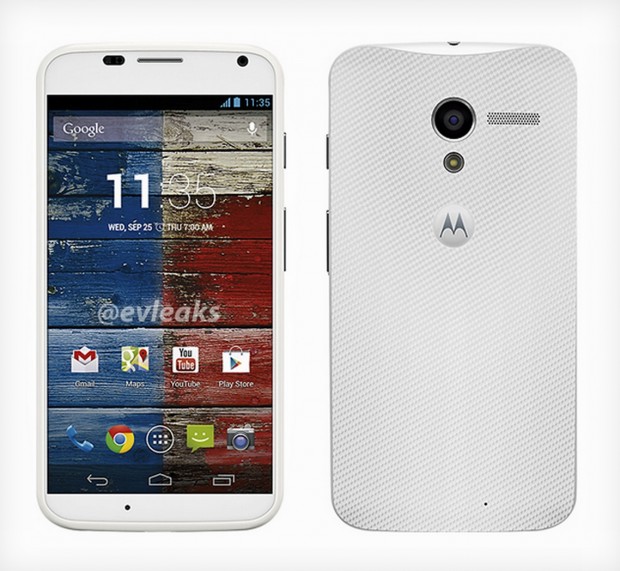 We've seen plenty of the unreleased Moto X lately. Eric Schmidt showed off the device a little. We might even know when it's coming out. So it's not exactly surprising that even more about the phone has just leaked.
Thanks to @evleaks and Android Police, we not only have official renders of the device but benchmarks and specs too! According to the leaks, the Moto X is a mid-range phone running Android 4.2.2, powered by a dual-core 1.7GHz Snapdragon S4 Pro, 2GB of RAM and 16GB of storage. The 4.7-inch screen has a 720p (720×1184) resolution, which might be disappointing to those who might be used to the 1080p screens of recent Android phones. Also in there are a 10.5MP rear camera, 2.1MP front camera and NFC capabilities.
Here are the benchmarks, followed by the official renders of the black model: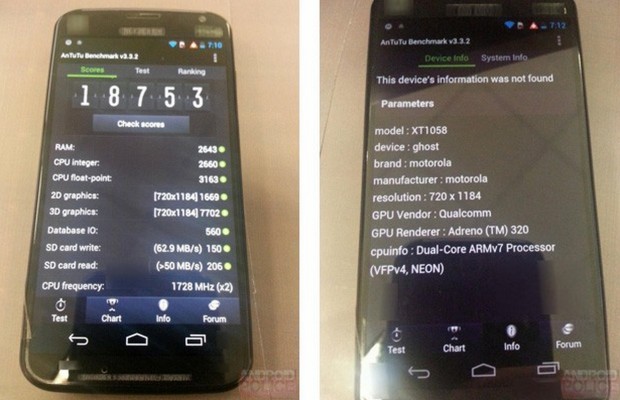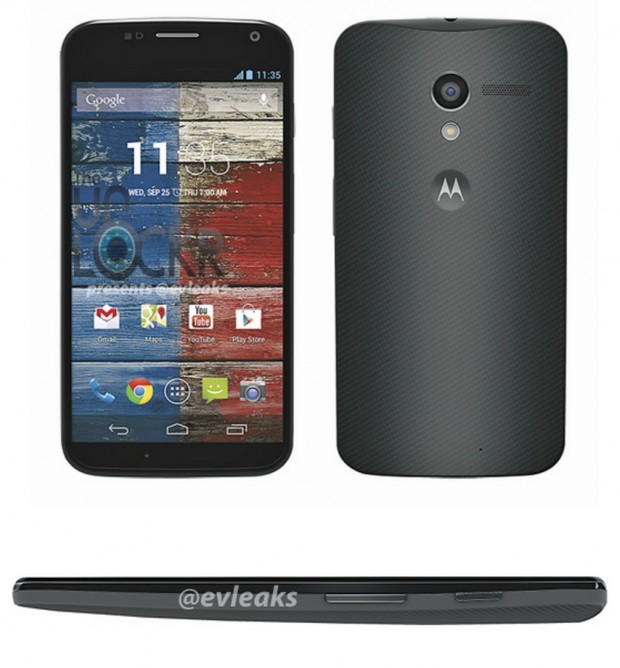 While a mid-range device might not sound exactly enticing for a flagship device and the first one out of a rebranded Motorola, it might just be the way to go. Previous rumors have hinted at a $200 price point without a contract, so if Google can hit that price and provide enough unique features to accompany the Moto X, we could be looking at Motorola's next success story.
We'll have the official word from Google on August 1st, when they officially announce the Moto X.
[via @evleaks, Android Police]
Related Posts