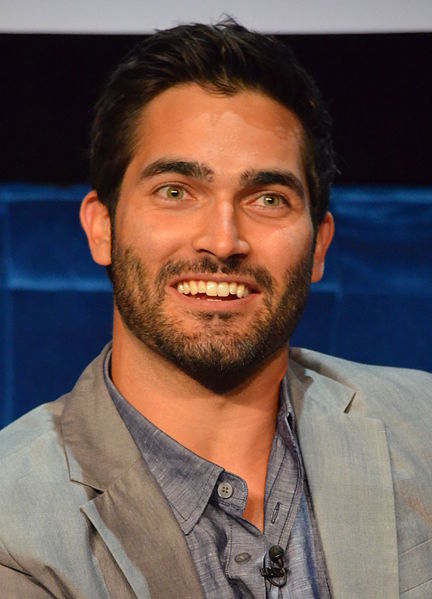 At the previously held Comic Con, Warner Bros. and Man of Steel director Zack Snyder confirmed plans of a Superman and Batman movie set in the same universe as Man of Steel. Fans will get to see both Clark Kent and Bruce Wayne going head-to-head as they attempt to get around lingering trust issues.
After the announcement of the new movie, rumored information took to the web claiming Tyler Hoechlin is in the race to become the next Batman. Hoechlin is the main Alpha Werewolf in the hit TV series, Teen Wolf, he also played roles in 7th Heaven and Lincoln Heights. Warner Bros. plans to test Hoechlin with Henry Cavill to see how both men perform around each other. However, we're not sure if Hoechlin fits the bill since he's just 25, we'd expect Warner Bros. and Snyder to go with a Batman in his 30s and not a young amateur.
Then again, Warner Bros. might be looking for an actor for the long haul, and the best option here is to bring on someone with enough youth to play the Dark Knight for years to come.
Film plot summary as follows:
"The sequel is set a year after Man of Steel, and the world is still getting used to having this powerful god on the planet who isn't fully trusted by everybody. Batman certainly doesn't trust Superman. Superman doesn't trust Batman; either of which causes the two to clash when they initially meet. They do however pair up to defeat the villains (not 100% confirmed who the villains are). COULD be Luthor and Joker, but only a select few really know that. Luthor is definitely in the sequel and he doesn't like Superman, believing him a threat to the planet."
Fans should take note that the next movie is not a Man of Steel sequel; it is both a Superman and Batman movie merged into one. Some aspects of the new film will have similarities to the animated hit, Batman: The Dark Knight Returns, where Superman and Batman went out on a brawl in Gotham.
If you haven't watched Batman: The Dark Knight Returns, we suggest giving it spin — it's marvelous.
[via Cosmic Book News]
Related Posts