a-squared Anti-Malware is a popular anti-malware product not only because it offers a free version in addition to its pro version, but also, generally speaking, it works fairly well. Emisoft, the developer of a-squared, runs many promotions of their software and this is another one. For a limited time span of 24-hours, starting at 11:11 (Central European Time) on 11/11/09, users will be able to get a 1 year license of a-squared Anti-Malware 4.5 Pro for free: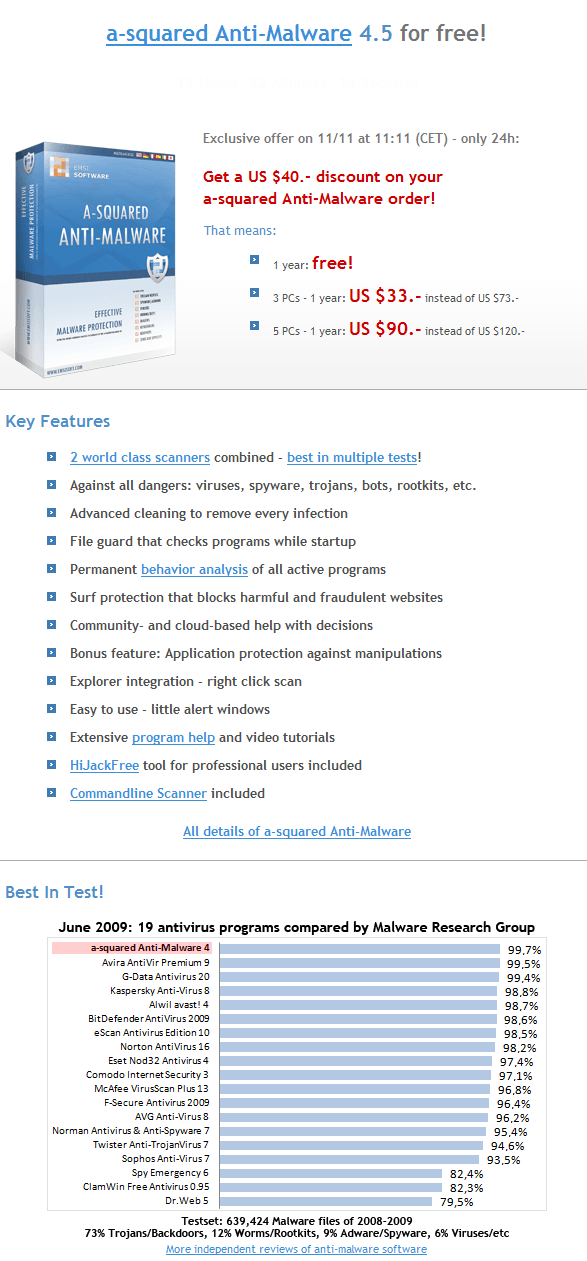 This promotion has not opened yet, still 13 hours until it opens as I type this, so I can't specify how exactly people will be able to get this 1 year free license. However if it is anything like Emisoft's previous promotions, users will be provided with a "$40 discount coupon" which users can enter while checking out. Of course users will first have to register an account with Emisoft. I will update with more details as I get them. The promotion page, which will contain details on how to get the 1 year free license once the promotion starts, can be accessed from the following link:
1 year free a-squared Anti-Malware license promotion page
Many people informed me about this offer so thanks to everyone!
Related Posts