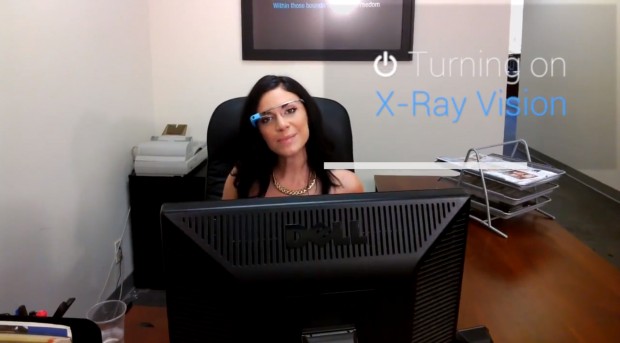 When adult company Mikandi released its porn app for Google Glass last month, it was pulled hours after being released. Now they're back with something else: the first Google Glass porn.
The porno stars James Deen and Andy San Dimas, both wearing Google Glass. Having both uh, participants wearing a camera on their head results in exactly what adult film companies were most likely imagining when Google Glass was announced — two alternating points of view, being filmed at exactly the same time. It's also probably more "immersive" or something
The trailer for the film (which is obviously very NSFW) shows Deen and San Dimas in a reception affair but also parodies Glass by showing silly made-up features like X-ray vision and body scanning, but also some real ones like Google searches. To protect Ashraf's virgin eyes, we won't show the trailer here on dotTech but you can view the trailer on Youtube by clicking here.
I have to say, this sort of thing probably isn't going away anytime soon. And there will probably be more when Glass is sold to the public sometime next year.
[via The Verge]
Related Posts