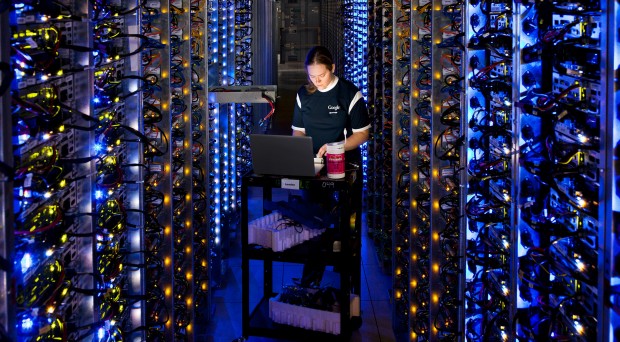 If someone were to tell you that on an average day, Google is responsible for around 25 percent of all consumer internet traffic in the US, would you be surprised?
There's a good chance that at least one of your daily computer activities passes through Google's servers. Even if you're not on Gmail, you might be using Google to search. And if you're using another search engine, maybe you watched a couple of YouTube videos by the end of the day.
The result of this is that Google's traffic has not only grown four times as big in the past three years, but it's now bigger than Facebook, Twitter and Netflix combined. The data was crunched by internet monitoring company Deepfield — and in addition to the massive amount of internet traffic that its generating, the data has also revealed that more than 62 percent of all smartphones, laptops, video streaming devices in North America connect to Google at least once a day.
Because the amount of data needed to stream video is significantly larger than what's needed for a simple web search, it also comes in as no surprise that the largest share of this data comes from YouTube. That makes that $1.65 billion acquisition back in 2006 look like a steal, doesn't it?
In order to handle this astounding amount of data, Google is constantly building new data centers and now has facilities on four continents. They've also repeatedly stated that they're looking into the next billion customers to join the internet in the next few years.
Let's hope they keep building those data centers then.
[via Wired]
Related Posts