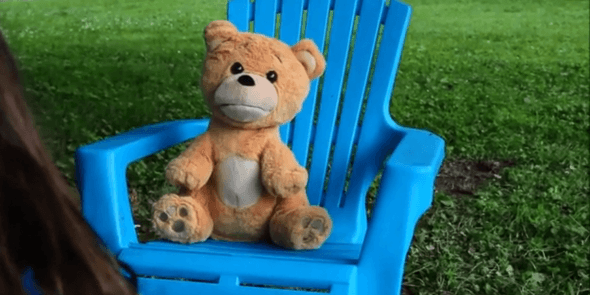 Meet Supertoy Teddy, a natural talking teddy bear. I can't believe I just said that.
Teddy makes use of a robotic voice box which will operate in sync with the words coming out of the teddy bear's mouth and will be able to act autonomously when turned on. In other words, it will "talk" to you. Teddy is designed to offer personalized conversation and it will be able to tell you the time, weather, or even a horoscope among other things. You can also shape the bear's 'personality' — nice, evil, sarcastic, whatever floats your boat —  depending on what you say to it.
Unfortunately (fortunately?) Supertoy Teddy is only a Kickstarter project at the moment and requires further funding in order to complete the device. So you don't have to worry about the teddy bear version of Chucky terrorizing you. Yet.
Check out the video describing Supertoy Teddy below.
[via Geek.com]
Related Posts