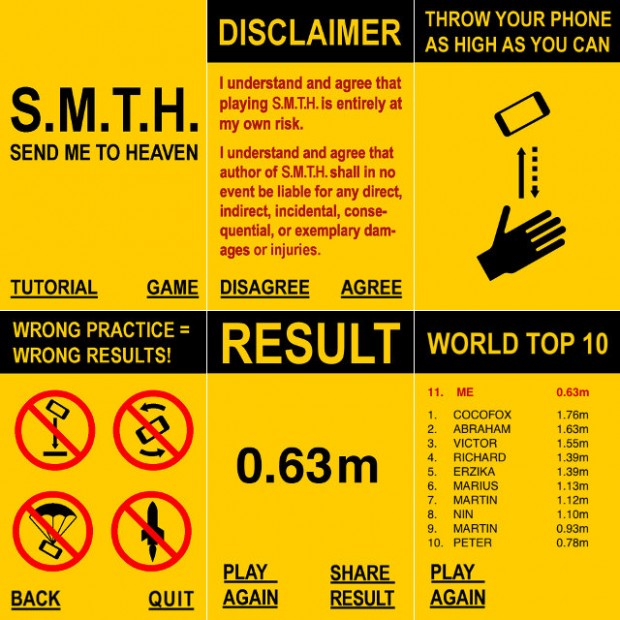 S.M.T.H., which stands for Send Me To Heaven, is an iPhone game that scores you based on how high you throw up your phone. Well, at least it was supposed to be an iPhone game. Apple has rejected SMTH because it "encourag[ed] behavior that could result in damage to the user's device".
I'm not really surprised, considering many people probably will indeed break their device if they chug it into the air. But if you find the idea of dangerously flinging your phone into the air for the chance to place in the leaderboards fun, worry not, because SMTH has made its way to the Google Play Store.
Remember, while the app is most certainly free, the repairs you'll be facing if you "lose" at this game definitely aren't.
[via Kotaku]
Related Posts