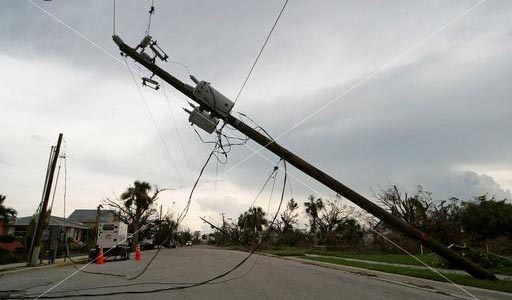 As the demand for internet access becomes more established around the world, more companies are finding new ways to bring consumers into this always connected world. One such company is Alcatel-Lucent, which has a neat idea to use old telephone lines to offer high speed Internet to those in need.
The new standard Alcatel-Lucent is attempting to perfect is called G-Fast, which super-charges present phone lines into offering high speed internet over knotted copper. Basically, what it does is it extends the frequency range along with cutting down on intrusion, which allows data to flow smoothly. At the moment, G-Fast can send data at 1.1Gbps over 200 meters from telephone wire to the house, and up to 500Mbps over 300 meters.
One of the drawbacks to G-Fast is a user wishes to get super high speed internet via G-Fast, one's house would have to be close to the light pole. As such, we don't see many Internet providers ditching fiber to adopt this technology any time soon despite what Stefaan Vanhastel, Alcatel-Lucent's director of marketing had to say.
"Fiber-to-the-home is obviously the most suitable technology, but you are installing new infrastructure, which requires a new installation in every home. If you want to cover an entire country, it will take 10 or 20 years to do that."
Vanhastel is correct about the slow roll-out of fiber, however, the speed throughputs are faster at longer ranges. We expect Alcatel-Lucent to ditch its efforts in the coming years to focus on something worthwhile, unless the company can increase performance at longer ranges or companies adopt this technology. It's a big "if", but hey, anything is possible where technology is concerned.
[via Technology Review, image via Smallbiztechnology]
Related Posts