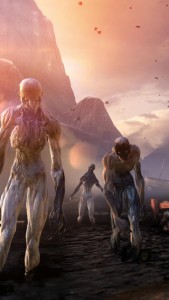 I love zombies. Can't get enough of 'em. We're definitely at peak zombie saturation in pop culture now, but good zombie games and films will never go out of style. One newcomer on the scene is a game called The Drowning, which features water-logged zombs that want to rip your face off. Updated just a few days ago, The Drowning is a title that's generating a ton of buzz. But is it deserved?
What is it and what does it do
Main Functionality
The Drowning is a post-apocalyptic survival horror game in the first-person shooter style.
Pros
Absolutely stunning graphics and monster designs
Precise shooting controls and a wide array of weapons that can be customized
15 different environments to explore
Very good quality voiceover narration work
Cons
As the developers note on the App Store, this game is only "compatible with iPad 2 and up, iPad mini, iPod touch 5 and up and iPhone 4 and up – WILL NOT RUN ON EARLIER DEVICES"
Long load times on load screens break up the pulse-pounding rhythm this game ought to have
While you can play without a Mobarge account, you will be prompted to create one or log in as a guest
Inconsistent use of scenes with on-screen text versus recorded dialogue– the voiceover work is really good, and I wanted more of it
Discussion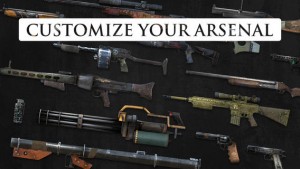 I decided to check out The Drowning after reading rave reviews about the advanced controls the game boasts. The Drowning's App Store page quotes a review from Touch Arcade that says the game has "the best and most brilliant control scheme I've ever used on iOS." That's high praise indeed, and it seems pretty well deserved.
It took me a bit of getting used to, but the tap-based shooting controls are quite effective. The default control scheme has you use a two finger tap to fire. Basically, to fire off a head-shot, tap your fingers on either side of its head. If you don't like the two finger tap method, you can also configure the controls to have virtual control stick instead.
In The Drowning, civilization as we know it has fallen in the wake of an eco-disaster. After fighting off a number of soul-less creatures, you find a safe haven, a girl, and a dog. What more could you want in life, post-apocalypse? As you defend yourself from the monsters, you collect weapons, spare parts, and currency. You can customized your weapons, and also gather parts to repair a broken motorcycle. This will allow you to explore new areas of the map.
While the load times between battles can sometimes be a real drag, the fights themselves with "The Drowned" oil creatures are totally pulse-pounding. The sound design is great, the graphics are detailed and silky smooth, and the creatures aren't exactly easy to kill. It's totally addictive, and a real iOS game achievement.
Conclusion and download link
The Drowning is that rare free iOS game that had stunning graphics, a good story, interesting characters, great action, and gameplay that's practically console-worthy. It's free, it's awesome, and you should play it now. While there were some aspects I wasn't crazy about, this game still comes highly recommended. The only thing better than playing this game on the iPhone is playing it on the iPad. I hope we get more content soon.
Price: Free
Version reviewed: 1.11
Supported OS: Requires iOS 6.0 or later.

Download size: 725 MB
The Drowning on Apple App Store
Related Posts