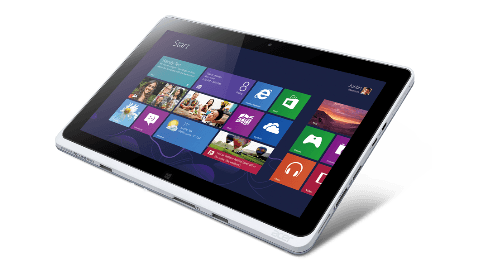 Not too long ago Acer released its Iconia W3 8-inch Windows 8 based tablet, which is the first of its kind (first 8-inch Windows 8 tablet). However, while the device is relatively decent, reviewers didn't find it spectacular when compared to other leading 8-inch tablets on the market. To make matters worse, Acer launched the inferior tablet at $379.99. However, however, after what seems like bad sales, the price has been slashed to $299.
Acer could have amassed better sales performance with the Iconia W3 if the price was competitive. Furthermore, the hardware specifications and performance were not up to scratch, making it a difficult purchase for consumers. With this price cut, hopefully Acer won't announce a near $1 billion loss similar to what Microsoft announced at its earning call where the Surface RT is concerned.
In addition, we also hope to see more 8-inch Windows 8 based tablets in the near future after Windows 8.1 is fully operational.
The Acer Iconia W3 is the very first Windows 8 based 8-inch tablet; it comes packed with an 8.1-inch 1280 x 800 resolution display, Intel Atom dual core processor, 2GB RAM and 32GB internal memory. Furthermore, there's also a 2-megapixel camera on the front and rear of the device, Intel Graphics Media Accelerator, Wireless 802.11a/b/g/n, along with a single Micro-HDMI and USB port.
As you can see, it is a capable device, but nothing that warrants the high price considering the low state Windows 8 is in right now. Whatever Acer does next in the name of Windows 8 tablets, the hardware needs to match the price.
[via Amazon, Microsoft Store]
Related Posts