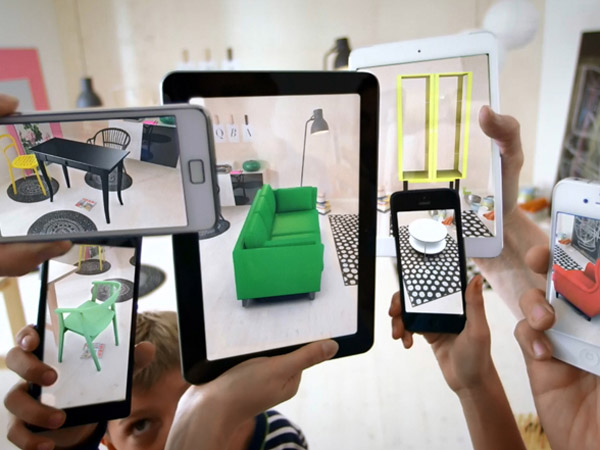 Ikea took a different approach for those who are too busy to shop or just hate shopping for furniture. Their 2014 catalogue for Android and iOS offers an augmented reality app that brings Ikea products to life in your home (virtually speaking).
Buying furniture has always been problematic for many people. You do not know how it's gonna fit into your room until you bring it home. Ikea's newly updated catalogue fixes that problem. Essentially, the app uses augmented reality to show you a preview of what a particular piece of furniture will look like in your home.
The only downside here is this function will only work if you have an Ikea paper catalogue — you can't just pull their furniture off the web or out of thing air. (Huh? What were you thinking Ikea…) So if you don't have an Ikea store near you, you cannot use it.  What's more the virtual furniture may not necessarily be scaled. That is, the actual furniture may be bigger or smaller than you'd have expected.
Still, a step in the right direction I reckon.
The below video demonstrates how the app works.
[Via CNET, image via Ikea]
Related Posts