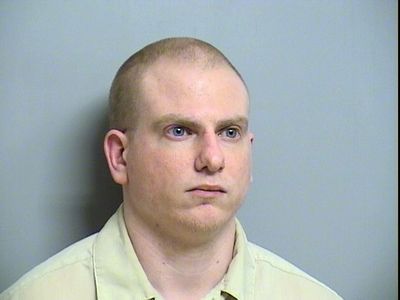 A member of the Owasso First Assembly of God church in Oklahoma is under the spotlight for stealing a laptop. What's interesting about this story is the fact this member stole the laptop from the church itself and then, for his convenience of watching naked women (or men, whatever his type may be), requested to have the porn filter removed.
The man in question is Troy Ridling, who we guess is a nice person with sexual issues that left him frustrated and weak. But we won't divulge in such things.
After the laptop was stolen, we understand the church suspected someone on the inside took the device, but whom could it be? Things began to unravel slowly when Covenant Eyes, a computer tracking company, contacted the church about certain activities taking place on the laptop. Apparently, Mr. Ridling was seeking to access pornography content to no avail. He then requested that Covenant Eyes remove the porn block so he could take care of business, so to speak.
Covenant Eyes recorded the call with Ridling and sent it to the police; they were able to track him down and brought him to justice. Strangely enough, Ridling originally denied the crime despite police officers finding the stolen item in his possession. However, he later confessed.
Where is Troy Ridling now? Currently locked up in Tulsa County Jail on charges of burglary and possession. Maybe the church can pray for Ridling so that he becomes a less idiotic thief in the future.
[via KRMG]
Related Posts