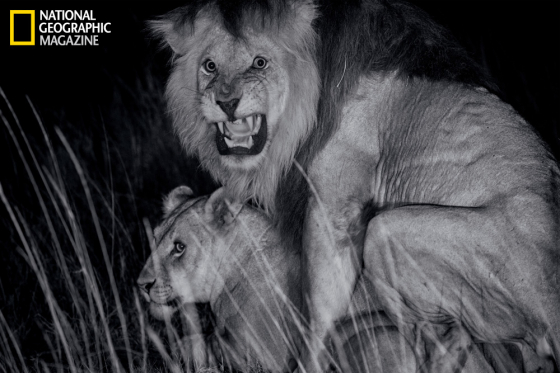 National Geographic is finally realizing that sending humans to capture videos and images of lions in the wild is a dangerous act, so what's the alternative? How about drones and robots since lions can't possibly eat them and they don't smell like delicious human flesh. That's what National Geographic is doing, bringing technology into the wildlife, and it looks awesome to say the least.
The man behind this proven idea to use robots and drones in the wild is the award winning editor and photographer, Michael Nichols. He has been in Africa since July of 2011 to document a pride of lions for an article to be featured in this month's National Geographic issue. The plan here is to provide viewers with an intimate look into the daily lives of a pride of lions.
It took Nichols and his team quite a while to get the robot right, which they named "Mini Tank." Due to the complexity of the situation, trial and errors were plentiful, but at the end of the day, things worked out wonderfully as both devices took splendid looking images and videos.
So far, Nichols and team captured more than 240,000 worth of content with these droids since 2011 up to 2013. That's great, but who's going to personally scroll through 240,000 pictures? Maybe National Geographic and Michael Nichols require a robot for this task.
Something to note: BBC wildlife programming have been doing this for years — National Geographic is just catching up.
[via National Geographic]
Related Posts