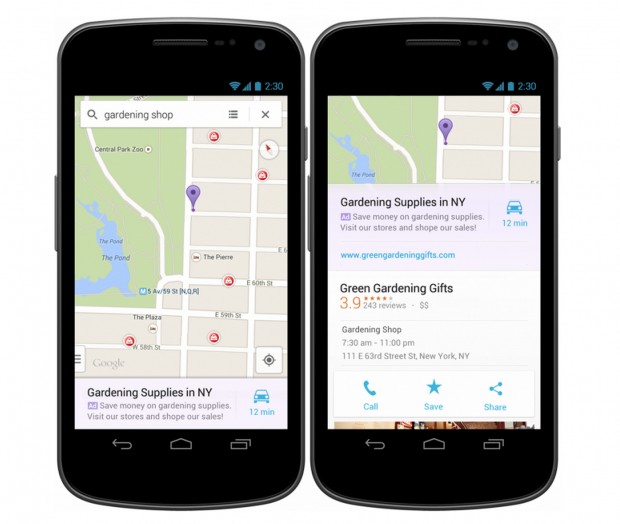 Google has introduced advertising in its Maps applications for both Android and iOS. The company has long offered businesses the option to pay and have their establishments highlighted in the map, but this new implementation allows advertisers to have their ads appear alongside search results.
As with other Google services, ads will be labelled as such and even have a slight purple hue to differentiate themselves. Google is calling them "relevant ads," and as you can see in the image above, the idea is to only show advertised locations relevant to your searches.
One potential issue this could bring would be advertised locations that are not necessarily as close as other results — locations that aren't as inconvenient to go to would be displayed alongside the best results simply because they're ads. But as long as you're aware of it, it should be easy to just ignore them completely.
It's no surprise that Google has brought ads into Google Maps. After all, the company still makes a bulk of their earnings through advertising. Google Maps, as great it is, also continues to be a free service — which is all that really matters anyway.
[via Google, The Next Web]
Related Posts