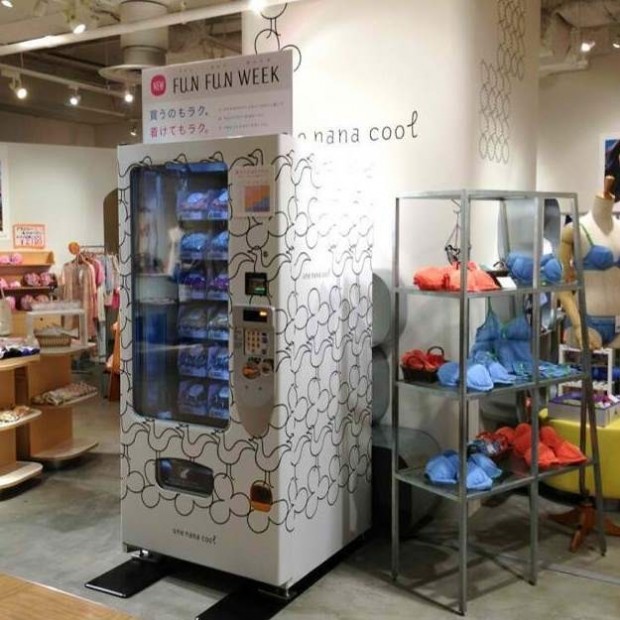 Hey ladies, you can now purchase your bras from a vending machine. I kid you not. Wacoal, an international lingerie company, revealed to the world a bra vending machine — but it is only available in Japan for now. We're guessing women who purchase bras from this machine would have to know their bra size, since once you pay and the item comes out, you probably wouldn't be able to put it back.
The good thing about this bra vending machine, is that women can quickly pick up a bra instead of waiting in line in front of the cashier at a clothing store. It's all for convenience, but we don't believe it will last forever. Eventually, some woman is going to purchase a bra that should be her size, when she tries it on, it won't fit properly, and then she would request a refund. This woman might end up bringing the law in play; the whole thing would broadcast on the news, which could force women to be cautious with these machines. Or maybe we are just overreacting. Who knows.
For those interested, the bra vending machine will be available at Une Nana Cool Shibuya shop until the end of the month. Furthermore, the Futako-Tamagawa branch should get it by September, so prepare, and keep an open mind.
Related Posts