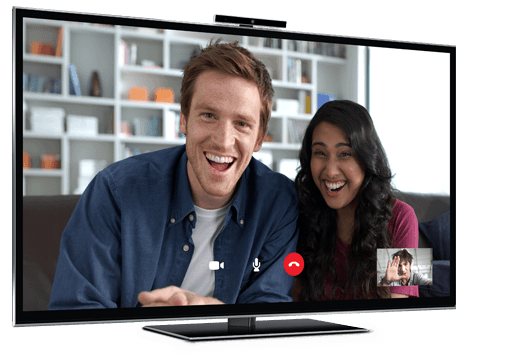 For long we have dreamt of a holographic technology similar to what we've seen in Star Wars, and it appears our dreams might come true after all. Mark Gillett, a Microsoft executive responsible for Skype, told the BBC that Skype has been testing 3D video calls in the labs for quite some time; however, it may take some time before consumers can get their hands on it.
It is clear Skype wants to implement this technology into consumer products, however; it is unable to do so until the capturing tools such as 3D TVs are widely available in homes across the world. Just imagine sitting at home talking to a full body replica of your spouse right there in the middle of your living room, that would probably make you giggle like a school girl
"The capture devices are not yet there," Mark Gillett told the BBC. "As we work with that kind of technology you have to add multiple cameras to your computer, precisely calibrate them and point them at the right angle." He added, "We have it in the lab, we know how to make it work and we're looking at the ecosystem of devices and their capability to support it in order to make a decision when we might think about bringing something like that to market."
Microsoft and Skype have a real opportunity here to become leaders in 3D video calling. Since every XB1 come equipped with Kinect 2.0, Skype could use this as a driver to push 3D video calling. Users might need a 3D TV or a projector to make it happen, but that's alright, for as technology improves in the coming years, the next version of Kinect could have a projector built in.
We're excited about this, let's hope Microsoft and Skype fail to disappoint us.
[via BBC]
Related Posts