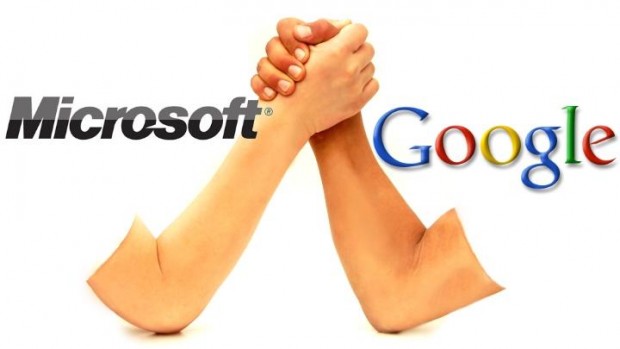 Both Microsoft and Google are unable to team up and build a Windows Phone 8 YouTube app, but at least these companies can team up to fight against the government. So all is not so bad in the world, and that's great news all round. Alright, so what exactly am I talking about? Microsoft and Google are suing the U.S. government and you should feel happy about it, because if they win, both companies will have the chance to speak more freely about the NSA requesting user data.
The government announced last week that it would publish demands for consumer records once a year; however, both Google and Microsoft said, "the public deserves and the Constitution guarantees more than this first step" and Microsoft and Google are teaming up to make it happen. Both companies want to be able to disclose more information to the public in regards to data requests made by the U.S. government and related agencies.
According to Brad Smith, Microsoft general counsel:
"Over the past several weeks Microsoft and Google have pursued these talks in consultation with others across the technology sector. With the failure of our recent negotiations, we will move forward with litigation in the hope that the courts will uphold our right to speak more freely. And with a growing discussion on Capitol Hill, we hope Congress will continue to press for the right of technology companies to disclose relevant information in an appropriate way."
We're happy to see two fierce competitors working closely together to put the U.S. government in line. However, it is not yet certain if this plan for more transparency will work, but with two giants at the helm, it likely the government might have no choice but kneel. Or not. Let's find out what happens.
[via Microsoft, image via Technology Blogged]
Related Posts