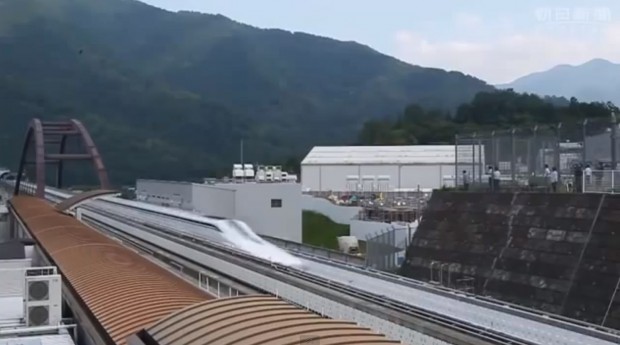 Japan is known for having some awesome trains, many of which are some of the fastest bullet trains in the world. But this newest train, which recently resumed testing, is reportedly the fastest train in the world.
Central Japan Railway resumed trials of its Lo train car prototype at the Yamanashi maglev Test Line. The train reached an impressive 500 kph (310 mph):
The goal is to allow the Japanese public to travel from Tokyo to Nagoya (286 km distance) in only 40 minutes. But to build this new maglev live, the train company will have to tunnel under skyscrapers in downtown Tokyo and eventually under the Japanese alps. The cost of the entire project is around $52 billion and work will begin in April of next year.
Unfortunately for train lovers like me, the train is expected to begin operating commercially by 2027.
[via SlashGear]
Related Posts