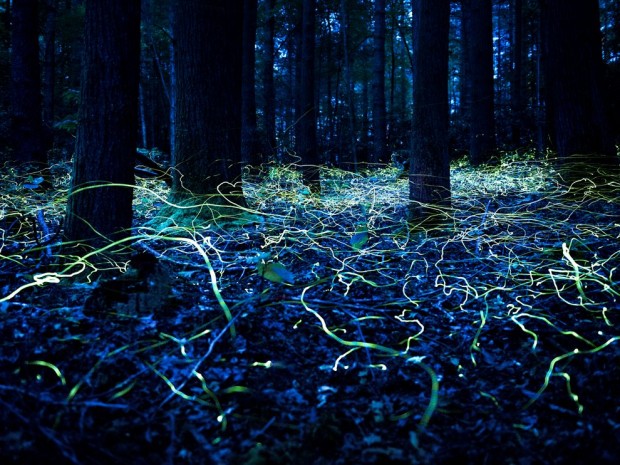 The following is what is going on:
A forest floor in North Carolina is traced with the movement of blue ghost fireflies in this time-lapse image by Your Shot contributor Spencer Black, who says the element of surprise compels him toward long-exposure photography.

"These fireflies are unique because their blink pattern is much longer than the common firefly and they hover about a foot off the ground," says Black. "Witnessing them by the thousands, floating above the forest floor in complete darkness, is truly an incredible experience."
Amazing, don't you think?
[via Spencer Black, National Geographic]
Related Posts