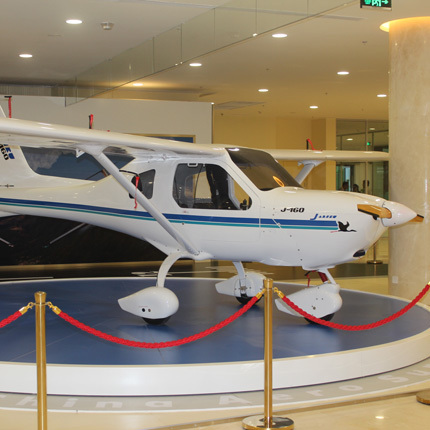 Gone are the days when an online retailer only sells consumer products such as electronics and clothes. Let us welcome the age where anyone will have the ability to purchase an airplane via the Internet, or to be more specifically, via Alibaba.
Alibaba, which is the largest e-commerce company in the world (yes, even larger than Amazon), is now selling airplanes via its eBay-like Taobao auction website. We're not sure if Alibaba plans to add a buy it now option for those who are not interested in going through the grueling and time consuming bidding process.
At the moment, five planes and one helicopter are available for auction ranging from 1.05 million yuan (roughly US$245k) to 16.8 million yuan (roughly US$3.9 million), and if everything goes according to plan, you can be certain more planes will enter the marketplace for eager shoppers.
To get your hands on an airplane from Alibaba, you'll need to show a valid license, and a certificate of reliability from China's Civil Aviation Administration.
Okay, so not everyone will be able to swipe an airplane from Alibaba, but we'll get to the point eventually in the future. If not by way of Alibaba, then another e-commerce giant will make it a reality. Furthermore, we might even see full blown Jetliners going for sale on the Internet, the possibilities are endless.
[via Taobao]
Related Posts