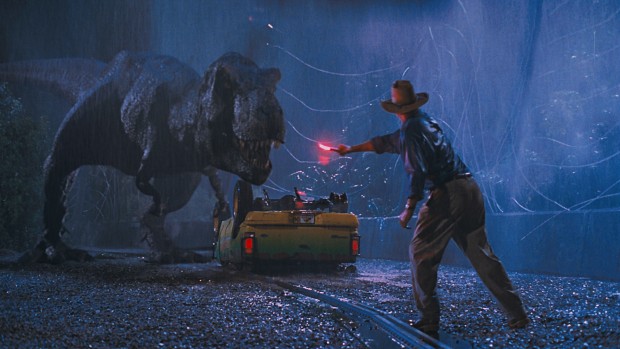 Quite a few movies to look forward to in 2015, but there's one that caught or attention, one that we've been waiting on for years. Yes, the dinosaurs are back for another mouthwatering feast in the form of Jurassic World, formerly known as Jurassic Park 4. By the name alone, you can tell the dinosaurs have escaped the park and are now roaming throughout the world, we don't see this ending well for mankind.
At the moment, we know nothing of the script and what it entails, well, only that the dinosaurs won't be scientifically accurate. Furthermore, the film is produced by Steven Speilberg, and is scheduled for a July 12, 2015 release date if everything goes according to plan.
Earlier in the year, the film was announced for a July 13, 2014 release date, however, it is not certain what led to this delay. It is probably for the best though, as no one would forgive folks behind this Jurassic World for rushing the film into the ground. A 2015 release date has increased our confidence in this film, let's hope at the end of the day we're not left fuming with disappointment.
Now, 2015 is turning out to be a solid year for movies, isn't it? We have the Superman vs Batman to look forward to, followed by the Terminator reboot, Guardians of The Galaxy, and Jurassic World. Hey, at least one of these films will turn out to be a flop, and we're betting on the Terminator reboot.
[via Deadline Hollywood, image via Metro US]
Related Posts