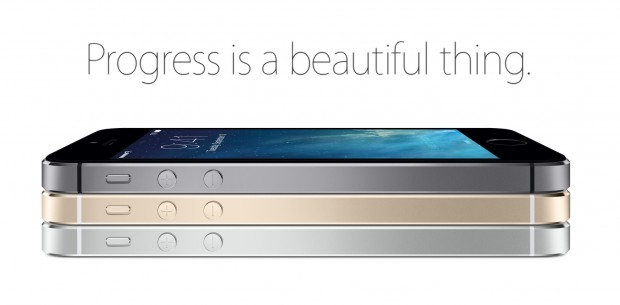 Anandtech is known for their very thorough and very reliable reviews, so when they say something is good, you should probably take notice. Since Apple's latest and most high-end iPhone yet is out this week, the site put the new phone's performance under the microscope. The result? The iPhone 5s is apparently the fastest phone in the world — at the moment, of course. Apple's latest handily beats out the Galaxy S 4, as well as the LG G2 which is packing a Snapdragon 800:
Bay Trail's performance crown lasted all of a week, and even less than that if you count when we actually ran this benchmark.  The dual-core A7 is now the fastest SoC we've tested under SunSpider, even outpacing Qualcomm's Snapdragon 800 and ARM's Cortex A15. Apple doesn't quite hit the 2x increase in CPU performance here, but it's very close at a 75% perf increase compared to the iPhone 5.
There's a fair amount of clustering around 2500 with very little differentiation between a lot of the devices. The unique standouts are the Snapdragon 800 based G2 from LG, and of course the iPhone 5s. Here we see the most modest example of the A7's performance superiority at roughly 25% better than the iPhone 5. Not to understate the performance of the iPhone 5s, but depending on workload you'll see a wide range of performance improvements.
It's fun to toss around these numbers, but it'll really come down to the experience of using the phone and what works best for you. Just because an iPhone can perform better in benchmarks, doesn't necessarily mean it's better than other phones — and when the next big Android phone comes around and does the same, the same thing will apply. But for now at least, the number-crunching crown belongs to Apple's latest. For more benchmark results, you can check out their full review.
[via Anandtech]
Related Posts