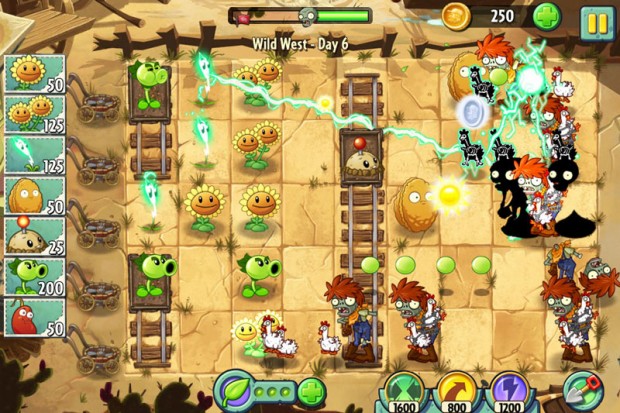 After being available on Apple's App Store since August, the popular Plants vs. Zombies 2 is set to launch on Android next month, according to sources familiar with EA's plans. Interestingly, an Android version of the game launched earlier this month, but only for China.
At the same time, Giant Bomb reports that EA exec Frank Gibeau says that Apple paid them a "truckload of money" to delay the Android version of the game. The site was able to confirm the quote with several other sources that watched a recent EA presentation. Apple has reportedly denied the report, but if true, it could signal the beginning of exclusivity terms similar to that of traditional gaming on consoles. It would also show how important big releases like Plants vs. Zombies 2 are to Apple and their App Store.
Plants vs. Zombies 2 is available now for free on the iPhone and iPad and, hopefully, will be available on Android sooner rather than later.
[via Polygon, Giant Bomb]
Related Posts