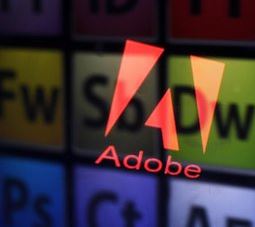 In early October, Adobe's security was penetrated and millions of online credentials were stolen. A recently analysis of the passwords that were taken show that the most popular password among Adobe's 38 million users was "123456", used by roughly 1.9 million accounts. And it isn't the only easy to guess password on the list of most common passwords stolen.
Other passwords that topped the list of popular passwords used are "qwerty", "123456789", "adobe123", and the ever popular "password". Here is the list of top twenty popular passwords found in the list of 38 million:
123456
123456789
password
adobe123
12345678
qwerty
1234567
111111
photoshop
123123
1234567890
000000
abc123
1234
adobe1
macromedia
azerty
iloveyou
aaaaaa
654321
Adobe assures their users that hackers did not gain access to other critical data, like financial information. They do however admit to flaws in the way that Adobe stored passwords. Apparently, the passwords were stored with clues in a giant file… which was then taken by hackers. Really, Adobe?
[via BBC News]
Related Posts