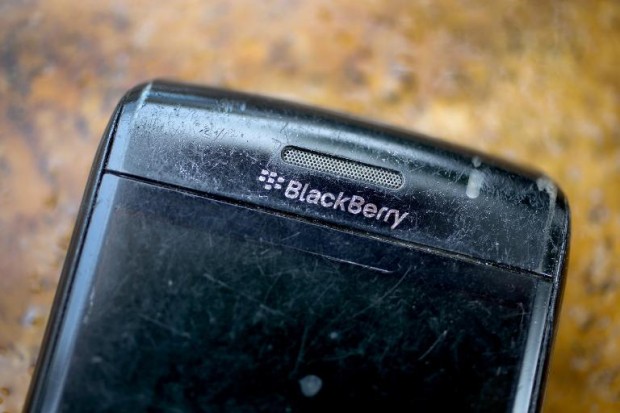 In today's world, technology controls every part of our lives. It has encroached every realm of human thought and human life. The world has become quite centralized by technology; everything seems to be monitored or controlled by some sort of technology. In the past computers, cell phones, cars, televisions, gaming consoles, etc, were independently operated. Now they all seem to be connected with each other. In this new race of inventing the most cutting edge technology, big tech firms have their hands at their rivals' necks. Some tech firms fall short of what consumers really need, while some win their consumers' hearts, favors, and goodwill.
In the world of smartphones, Samsung and Apple are heading the race, while Microsoft, Nokia, BlackBerry, Motorola, and other smartphone manufacturers are scrambling to keep water from reaching their heads and drowning them. BlackBerry has had a tough time lately. 2 years to 3 years ago, BlackBerry seemed to be catching up with Apple and Samsung, but suddenly Blackberry collapsed, and remains to be in shambles. It is worth noting here that tech firms need A LOT of money to function, after all, it is all business. Recently, there were rumors milling that BlackBerry is looking for potential buyers, and that it was intent on selling out, just like Nokia is close to finalizing a deal for its mobile department with Microsoft. While the plans for a complete sell out remain at the top in the priority list for BlackBerry, some investors still deem BlackBerry might be able to come out of its current crisis.
A Qatari fund group, Qatar Holding LLC, contributed $1 billion to BlackBerry, and joined the group of investors of BlackBerry, of which Fairfax Financial Holdings Inc. is the largest shareholder. Earlier this month, BlackBerry reluctantly renounced its plans and hopes of finding a buyer. Although, Fairfax Financial Holdings Inc. had decided to buy BlackBerry, but it changed its plans at the 11th hour, and instead opted to offer cash so that BlackBerry could restructure. In September, this year, BlackBerry announced that it would be laying off one-third of its workforce, roughly 4500 employees. Furthermore, BlackBerry lost a total of $965 million, as its sales decreased miserably by the last quarter of this year. In order to regain its position in the market, BlackBerry revealed its new plans, but those plans turned out to be complete failures.
What fate holds for BlackBerry is uncertain at this point, but what is evident is that people still believe that BlackBerry could be revived, but the converse does not mean that BlackBerry is nearing its death.
[via yahoo.com]
Related Posts