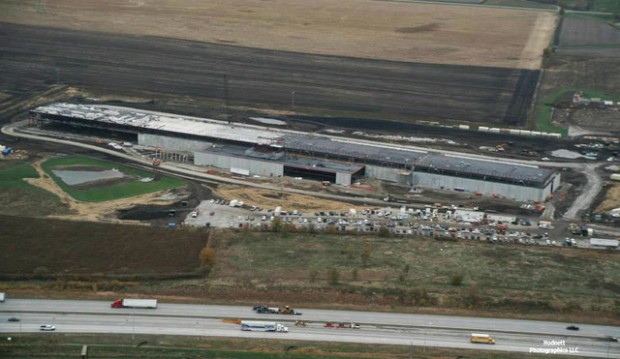 Facebook's announced recently that its new data center currently under construction in Iowa, will be powered solely by wind energy taken from a nearby farm. That's right folks, your hunger for clicking the Facebook "like" button is actually doing some good for the world.
The wind farm dedicated for Facebook's new data center is located 70 miles north into the Great Plains. This wind farm is expected to eventually contribute 138 MW of power to the Iowa grid. Facebook is aiming to have this new data center up and running by 2015, though the social network did give a specific date.
What we have here is the fourth Facebook data center, and if the social network continues to grow, then we can be sure there will be others in the coming years.
Both Microsoft and Google are investing in data centers that runs on alternative energy, and that' a good thing. The more big tech companies invest in ways to alternative energy, the faster these technologies will become affordable for the general public at large.
Wired calls this gunning for alternative energy by big companies an arms race.
In the coming years, we all will benefit from what is happening now. Be very jealous, because the younger generation will be enjoying the fruits of this arms race more compared to us when we're all old and wrinkly.
Related Posts