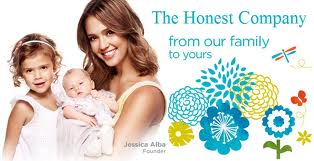 The tech world becomes convoluted day by day with people darting their ideas in from all kinds of places and professions. That said, even Hollywood stars are in no mood to stay behind this ever-changing tech revolution. Jessica Alba, the sultry actress, has started her own e-commerce company, The Honest Company.
The Honest Company is an e-commerce service that promotes "clean-living" by selling non-toxic and environmentally friendly merchandise, such as diapers, skin-care products, and cleaning products. The Honest Company has raised $25 million in funds provided by Institutional Venture Partners and Iconiq Capital. The Honest Company has received $52 million in total since its start last year. The Honest Company conducts e-commerce by having its customers sign-up for different bundles of product every month, and by selling its products through partnerships with other retailers.
The planned objective of The Honest Company after the $25 million investment is to expand and reach out to customers outside U.S. Moreover, it will develop new products that align with its existent products. The Honest Company has had sales reaching double digits, but its growth has been rather slow. However, the presence of Jessica Alba in the company has drawn investors' attention due to her stardom and favorable popular opinion. Furthermore, The Honest Company promotes its products by providing clean-living tips on its blog.
[via techcrunch.com, google.com]
Related Posts