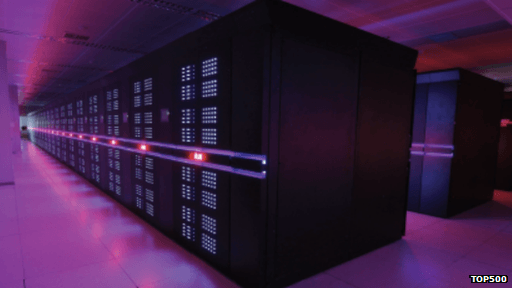 China is well known for its great wall and its hacker community, but there is something else you might have never thought China is capable of. What's that you wonder? Well, China builds supercomputers, and according to BBC, China's supercomputer is the fastest in the world right now.
The supercomputer in question is called the Tianhe-2, and it is capable of operating at a peak speed of 33.86 petaflops per second. That is a huge number right there, so it shouldn't have a single problem running Crysis or any other graphics intensive video game.
In second place behind China, is the U.S. with its supercomputer called Titan. This bad boy is quite powerful itself, but compared to the Tianhe-2's operating peak of 33.86 petaflops; the Titan can only manage 17.59 petaflops per second. In third position sits another U.S. based supercomputer known as the Sequoia. This one is from the boys over at IBM (along with the Titan) and it has a peak operating speed of 17.17 petaflops per second.
Furthermore, we understand that IBM is the creator of  5 of the top ten supercomputers on the list, which should be seen as a high achievement.
Here's the full list of fastest supercomputers of 2013:
1. Tianhe-2 (China) 33.86 petaflop/sec

2. Titan (US) 17.59 petaflop/sec

3. Sequoia (US) 17.17 petaflop/sec

4. K computer (Japan) 10.51 petaflop/sec

5. Mira (US) 8.59 petaflop/sec

6. Piz Daint (Swiss) 6.27 petaflop/sec

7. Stampede (US) 5.17 petaflop/sec

8. Juqueen (Germany) 5.09 petaflop/sec

9. Vulcan (US) 4.29 petaflop/sec

10. SuperMuc (Germany) 2.90 petaflop/sec
Now, only if someone would figure out how to shrink these computers down into a smaller form fit for home use. It will happen, surely, but probably not in our lifetime.
Related Posts