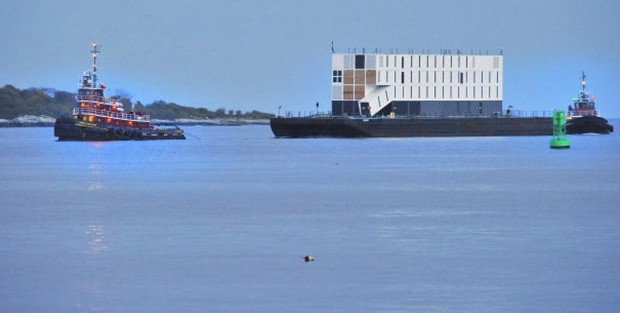 Shortly after Google's mysterious barges appeared, the company confirmed that they would be used as " interactive spaces where people can learn about new technology." But a new report out of SF Gate makes things a little more specific than Google let out.
A budget report for Turner Construction Co., who is responsible for the construction, reveals that the barges will be used as "floating retail stores." The report also claims that the $35 million project will consist of three stores that will be docked in San Francisco, Los Angeles and New York City. But considering the fact that Google went through all the trouble to make them in the water, it might be a safe bet to say they'll be making appearances in other cities as well.
With Google Glass set to go in mass production next year, something tells me it won't be very long until Google spills the beans on exactly what they're up to.
[via SF Gate, The Verge, image via CNET]
Related Posts