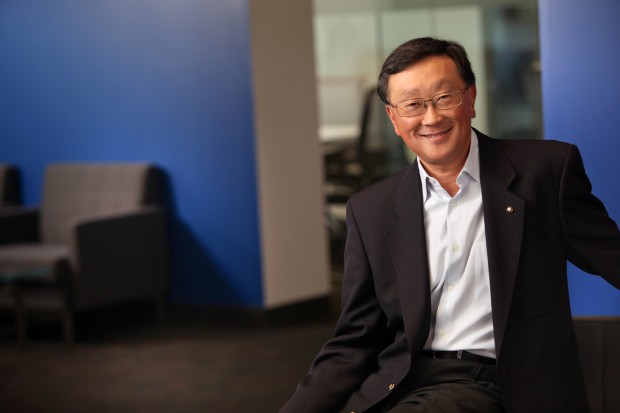 BlackBerry CEO John Chen issued an open letter to its enterprise customers today. In it, the CEO, who has only been on the job for a month, assures the company's business customers that BlackBerry is here to stay:
We are very much alive, thank you. Our "for sale" sign has been taken down and we are here to stay.

We're going back to our heritage and roots — delivering enterprise-grade, end-to-end mobile solutions.
As part of its plan to refocus, John Chen is making the company concentrate on four key areas: handsets, EMM solutions, cross-platform messaging and embedded systems. A recent investment deal from Fairfax Financial has also given them the needed boost to convince anyone that they're serious about competing.
Although they'll be competing in a much more niche market compared to its previous competitors (basically everyone in the smartphone market), if BlackBerry can continue to succeed in the enterprise space and keep its current customers, they will, like Chen says, be here to stay.
You can read Chen's open letter in its entirety, here.
[via BlackBerry, The Verge]
Related Posts