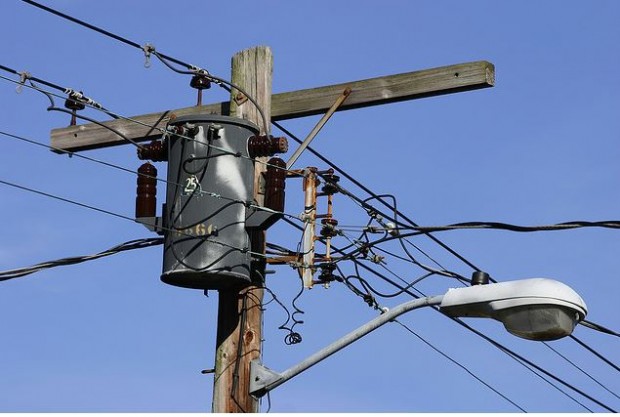 Google wants to build a fiber network in Austin, Texas. Unfortunately, they have run into a road block. AT&T owns about 20 percent of the utility (electricity) poles in Austin and AT&T is saying that Google can't attach Google's high-speed fiber network to the poles.
AT&T claims that because Google is not a telecom or cable provider they do not have to simply allow Google to attach their network to AT&T's utility poles. Had Google been an official telecom or cable provider, federal law would have forced AT&T to play nice. However, an Austin city ordinance mandates that the two work together and that AT&T can charge a reasonable fee.
"Basically, the current regulations require companies with utility poles in the public rights of way to provide access to certified telecommunications providers and to TV/cable companies," Paul Lewis, assistant manager of telecommunications and regulatory affairs in Austin. "Google is not a certified telecommunications provider, and it's a video service provider as opposed to a television/cable company."
Google doesn't want to be qualified as a telecom, or telephone, company because of the stricter regulations. Because Google does not provide one-way transmission it cannot be classified as a cable provider either. However, Google is reportedly willing to pay a reasonable fee for the use of AT&T's utility poles. It isn't clear if AT&T is willing to accept that fee.
City leaders are said to be ready to force the issue if an agreement between AT&T and Google is not reached by mid-January. A vote by the city council to force AT&T to allow Google to use the poles was expected last week but has been postponed until January 23rd. The council is hoping the extra time will allow the two companies to come to a reasonable agreement without them having to get involved. However, if the negotiations fall through for whatever reason, the council will have to take charge.
[via Ars Technica, via Austin American-Statesman]
Related Posts