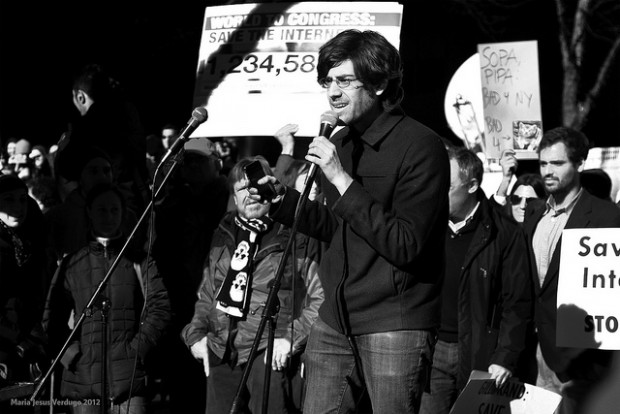 A documentary on Aaron Swartz has just debuted at the Sundance Film Festival.
The movie has been called "The Internet's Own Boy" and was shown  for the first time on Monday afternoon. It was directed by Brian Knappenberger, who has made several other documentaries, and the film captures Swartz in his fight against the Stop Online Piracy Act (SOPA).
Along with his fight for internet freedom, Swartz was also one of the co-founders of Reddit. In 2011, on January 6, he was arrested and charged by the Federal government with wire fraud on two counts, as well as 11 violations of the Computer Fraud and Abuse Act. The reason he was arrested was for downloading academic journals from MIT.The maximum penalty that he was eligible to receive was 35 years in prison and $1 million dollars in fines.  On January 11, 2013, the 26-year-old committed suicide by hanging himself.
The movie was funded by a Kickstarter campaign which raised $93,724 USD. This was well over their initial goal of $75,000 USD. There's no word yet on when the film will be released on DVD or through a digital release either.
[via GigaOM, image via Maria Jesus V's flickr]
Related Posts