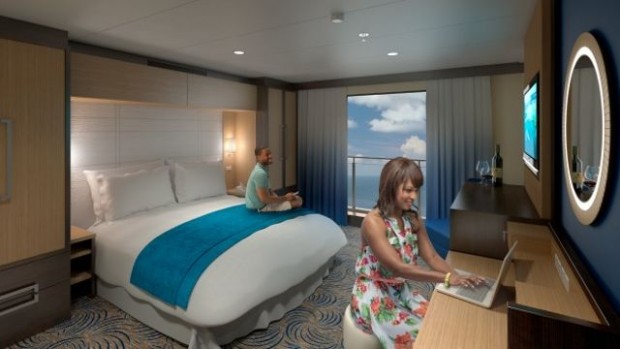 Royal Caribbean is offering their guests an interesting way of experiencing the seas on a cruise. If you somehow couldn't book a room with an awesome balcony view, or maybe don't wanna spend all that money for one, you can get yourself a "virtual balcony stateroom."
Instead of the actual ocean outside your window, you'll be seeing 80-inch floor-to-ceiling displays designed to look just like an actual balcony. The displays won't be showing just any looping video of the ocean either, but instead close to real-time video feeds being captured by  RED Epic HD cinema cameras, along with the accompanying audio of the seas. Guests will be able to flip through different cameras and also close the curtains with a remote.
These new rooms will be available on the Royal Caribbean's ship, Navigator of the Seas, beginning this week.
[via Ubergizmo]
Related Posts