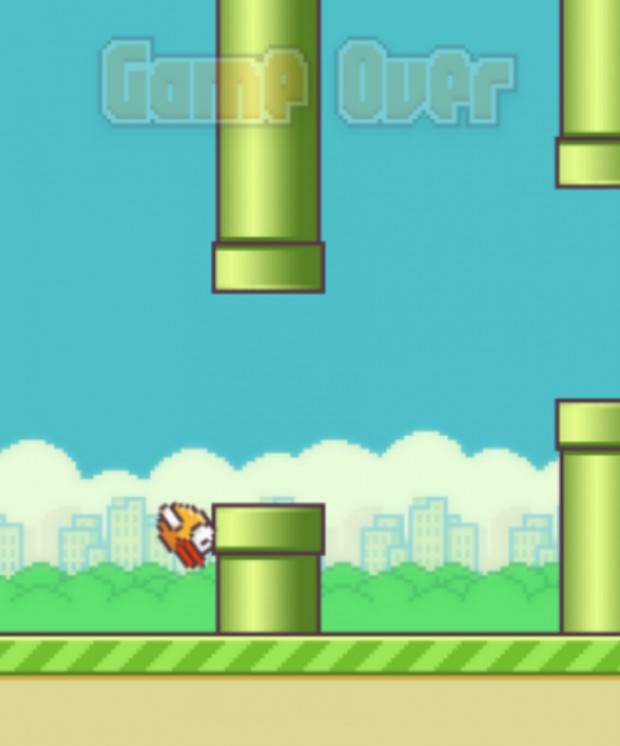 Flappy Bird, the silly little mobile game that's been exploding in popularity recently, is making its developer a nice sum of money every day. Vietnamese developer Dong Nguyen told The Verge in an interview that Flappy Bird is now making a whopping $50,000 per day in ad revenue.
Though that might not be as much as another mobile hit, Candy Crush Saga, Nguyen made Flappy Bird in just a few nights during his spare time after work. And unlike other games that need consistent updates to keep players interested, Nguyen doesn't actually plan on updating Flappy Bird at all.  "Flappy Bird has reached a state where anything added to the game will ruin it somehow, so I'd like to leave it as is," he says. However, he will think about doing a sequel somewhere down the line.
The app has gained its massive success by being notoriously difficult, with a large amount of players sharing their scores across social networks. It's also sitting at the top of the iOS App Store and Google Play charts, giving it constant exposure in a sea of apps.
Flappy Bird is free to download on iOS and on Android.
[via The Verge]
Related Posts