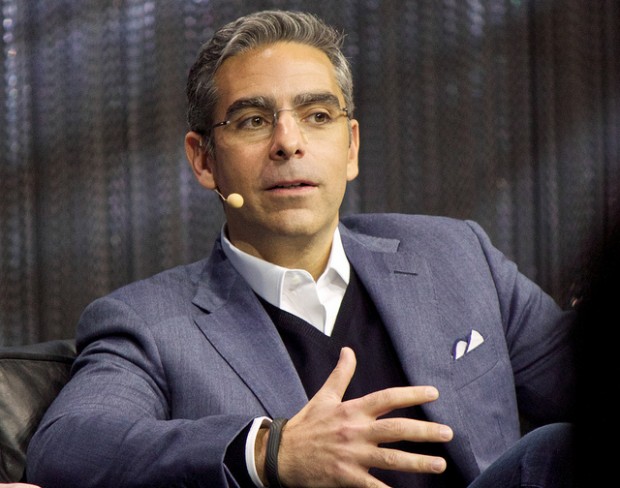 David Marcus, who is the president of PayPal, is apparently very unhappy with his employees for not using PayPal.
Marcus sent his employees at the San Jose, California headquarters, and told them how unhappy he was with employees for forgetting their PayPal passwords or not installing their app.
"It's been brought to my attention that when testing paying with mobile at Cafe 17 last week, some of you refused to install the PayPal app (!!?!?!!), and others didn't even remember their PayPal password. That's unacceptable to me, and the rest of my team, everyone at PayPal should use our products where available. That's the only way we can make them better, and better," he ranted in the email.
It seems that Marcus went on a bit of a tangent  when he wrote the email. He even went on to praise other employees for hacking into other people's machines.
"Employees in other offices hack into Coke machines to make them accept PayPal because they feel passionately about using PayPal everywhere. I don't see these behaviors here in San Jose," he also wrote.
A statement from PayPal later confirmed that these were feelings that Marcus had had for a while.
"We're getting back to our technology and innovation roots, and we really want to be driving the best customer experiences that are possible," a spokesman said to VentureBeat. "And part of that is having every employee be the customer and utilize our services wherever you can, and if you see a problem, highlight it and tell people to get it fixed. And that's something we do a lot."
Still, Marcus does have a very interesting way about trying to motivate his employees, and it shows in the way he ends his email. "In closing, if you are one of the folks who refused to install the PayPal app or if you can't remember your PayPal password, do yourself a favor, go find something that will connect with your heart and mind elsewhere."
[via VentureBeat, image via Adam Tinworth's flickr]
Related Posts