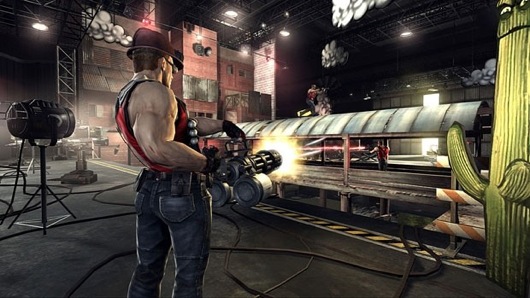 Gearbox has decided to sue 3D Realms and Interceptor Entertainment for using the Duke Nukem property in an unauthorized manner. The studio which brought Borderlands 1 and 2 also holds the trademarks for Duke Nukem as well. They have filed a lawsuit over the recent reveal of Duke Nukem: Mass Destruction.
Despite the fact that 3D Realms sold the IP rights to Gearbox, they still went ahead and partnered with Interceptor Entertainment to create this newest Duke Nukem game.
"Apparently, after selling its Duke Nukem IP rights to Gearbox in 2010, 3DR sought to privately convince others that the sale never happened," it says in the complaint. "The result is the unauthorized development effort that reportedly exists between 3DR and Interceptor."
It will be interesting to see how this plays out and if this will stall the release date of Duke Nukem: Mass Destruction, which is an action rpg, with a top-down viewpoint. The game is scheduled to come out on February 25.
[via joystiq]
Related Posts